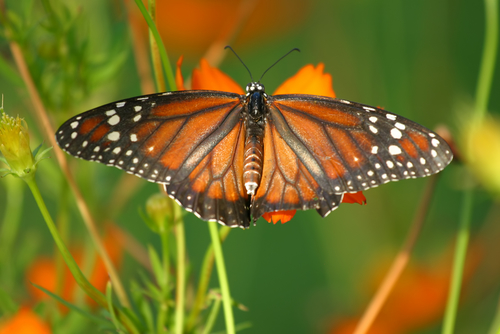 Commission plans, like butterflies, are hard to pin down – and there are myriad variations!

CommissionCalc at The Colman Group
The Way It Was
Gerren West computes sales commissions and rebates for The Colman Group. For years she had to download sales data into Excel, then get the commission rate for each transaction from multiple tables. This was a painstaking process – and a nightmare to review for accuracy – because there were tens of thousands of sales transactions each month.

Gerren's good. She's also human. Because she's human, processing data for Colman's Chef Revival (CR) division took her ten days each month. The potential for human error caused Gerren and the Sales Representatives to spend hours checking commission against manual records – time that should have been used to sell products or provide other value-added services. Gerren spent days checking, re-computing, and recreating statements, all so CR could send accurate payments.

The Search
Clearly, something had to be done. But what? CR's commission and rebate plans are complex. Fixing this wouldn't be easy.

Gerren says,


"We started looking at software to do our commissions and rebates over a year ago. We looked at packages priced as high as $125,000. Then the bottom fell out of the economy and our software budget was cancelled.

"Luckily, that's when we found CommissionCalc. We realized it does everything we needed, plus some. And the price changed our thinking from 'We can't afford this now' to 'We can't afford not to do this now.'"

The Results
The implementation went smoothly. Gerren says "Flaum Technologies was very easy to work with, and very responsive."

The result? Instead of ten days, it now takes "a day and a half, tops" to process, review and distribute commissions and rebates, according to Gerren. Better yet, no errors have been reported. And, best of all, salespeople love the clear, detailed reports. At a glance, they can see the link from their performance to their compensation in full detail. CR's commission plan does better what it's supposed to do – motivate salespeople.

Customer rebates, too, are always accurate, reinforcing CR's reputation as a reliable, high-quality supplier, while eliminating the potential cost of erroneous overpayment.

Furthermore, Gerren says: "CommissionCalc keeps all our rules in one place. They're clearly organized and easy to maintain. No one has to remember new rules anymore."

She continues: "One benefit I didn't expect is that I can now give people sales reports when they want them. In the past, it would take days to create a report, because I had to look for the data in so many places, and the reports were never consistent; now I can provide accurate data in an hour."

Does The Colman Group have any regrets on this purchase? Only that they didn't install CommissionCalc sooner. In fact, they've now started implementing CommissionCalc for their other division.